The Lexington Comic and Toy Convention took place this past weekend in Lexington, Kentucky, and the 501st Legion was all over the Lexington Convention Center. The annual event just wrapped up its sixth year, and continues to get bigger and better. Plenty of sci-fi and pop culture guests were to be found; including Michael Rooker, Jason Mewes, Robin Lord Taylor, John Wesley Shipp, Jewel Staite and Lee Majors among others. The Star Wars universe was represented on Celebrity Row by Jeremy Bulloch, Bill Hargreaves, Alan Harris, Steve Blum, Mike Edmonds, Chris Parson, Cathy Munroe and Paul Blake.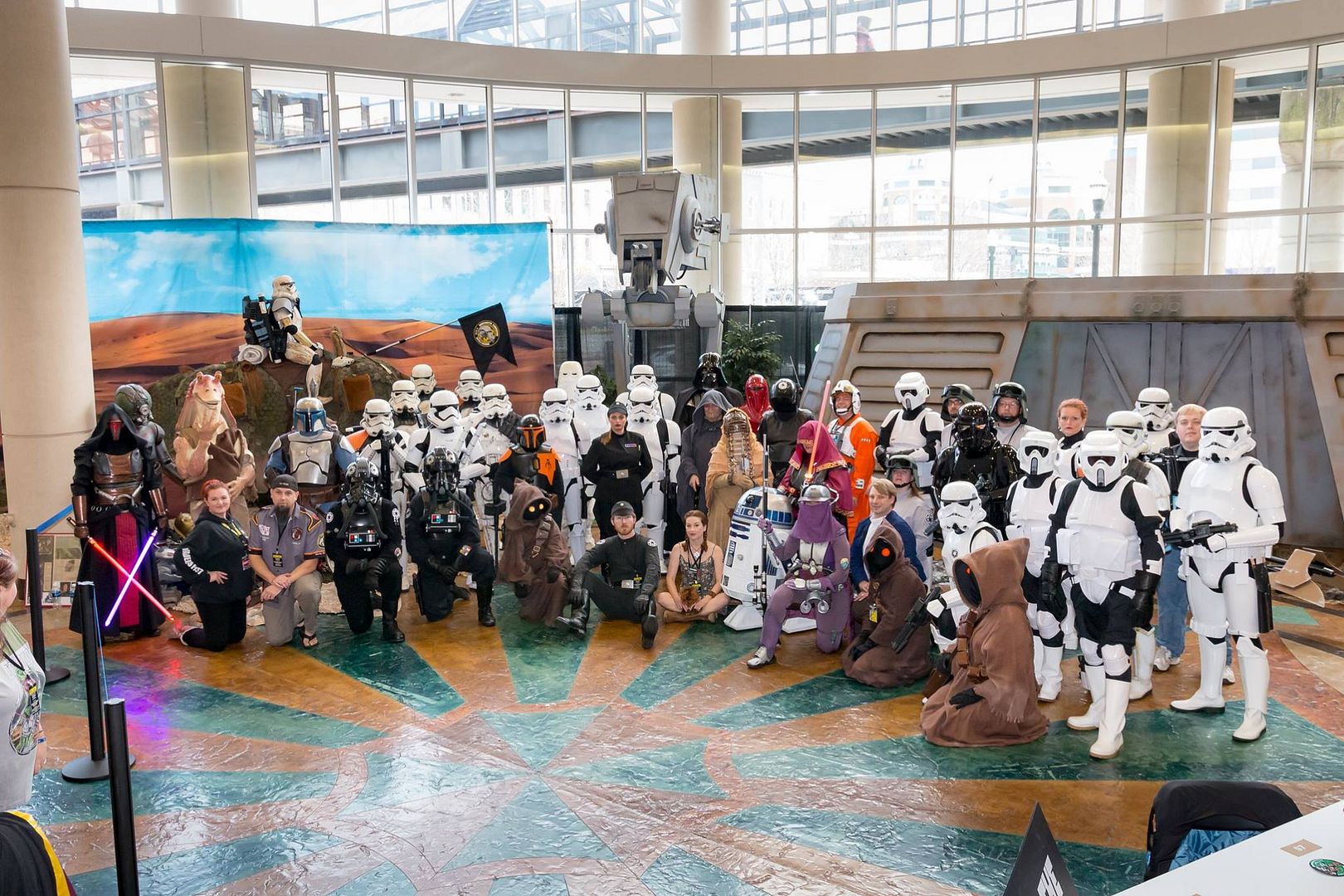 Troopers from all over the eastern United States made their way to central Kentucky to troop. Your 501st Legion and Midsouth Garrison were well represented at this year's convention, as we have been every year since its inception. There were troopers from Carolina Garrison, Great Lakes Garrison, Ohio Garrison and more kitting up with members of MSG, bringing multitudes of smile to kids and parents alike. (I even witnessed Hyper taking a picture with a young fan, only to be joined at the very last second by none other than Michael Rooker, just because he was walking by. Yondu is a great guy, it seems.)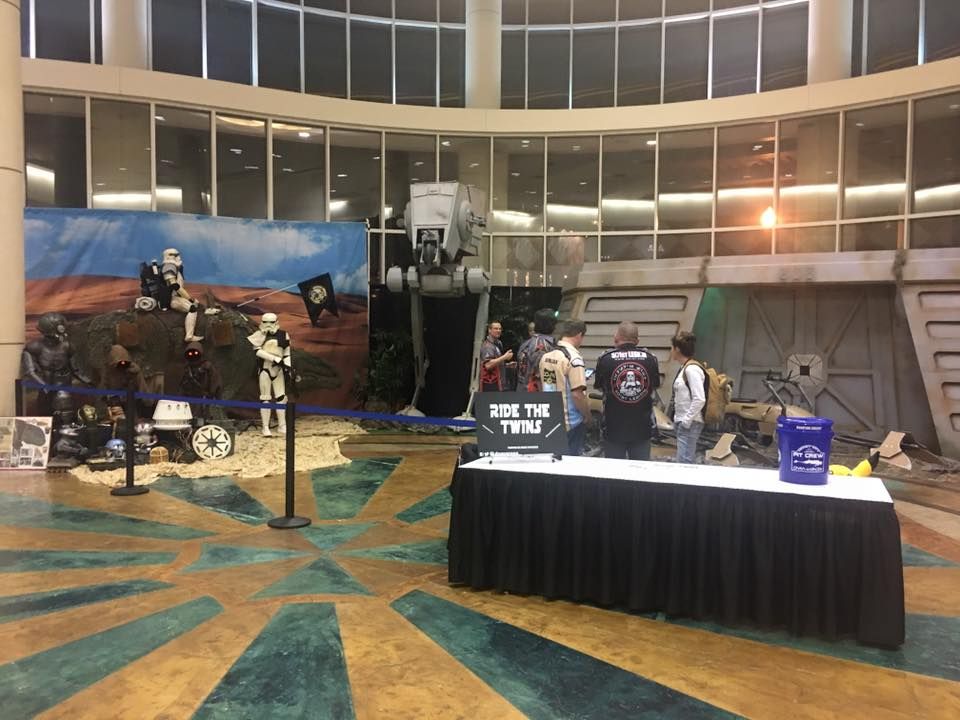 For the first time in the history of this convention, all of the large Star Wars props were provided exclusively by the Midsouth Garrison. Staples of the event, the life size Dewback and Blast-a-Trooper, were in attendance, as well as the creations of the Derby City Pit Crew. Tiffany, the half scale AT-ST, and the twin speeder bikes where there, along with their newest addition: a life size Endor Bunker Door. (In case anyone missed these at LexCon, don't worry. You'll have your chance to see DCPC's offerings at Celebration in Orlando this year.)

The official 501st Dinner was held at Goodfella's Distillery, near the convention center in Lexington. We had the run of the upstairs at Goodfella's, including our very own pool table to keep all entertained who weren't socializing. The pizza was fantastic (I saw plenty of pizza boxes the next morning at the convention!), the company was great, and the door prizes were awesome! And the treats? We had cookies with 501st and Blue Sun Squad (the host squad) logos on them, and a cake decorated with all of our squad names and the 501st logo dead center. While convention appearances and schedules didn't permit the Star Wars guests to attend, all were invited to attend. The man responsible for IG-88 (and plenty more SW droids and props), Bill Hargreaves, did stop by for a bit and enjoyed chatting with our group. The entire evening at Goodfella's was planned out and executed by Shannon Bower (IC-8050), and she absolutely rocked it. WELL DONE!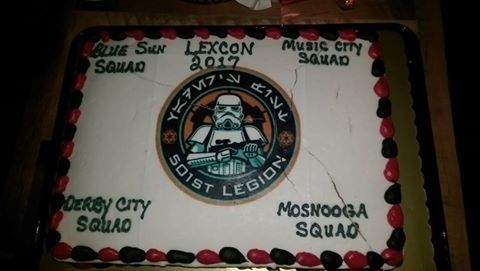 Overall, another great convention in Lexington. We're still waiting on an announcement of attendance figures for this year, but 2016 had over 25,000 through the doors. 2017 looked just as well attended, if not more so, and every single person through the door was greeted by the 501st Legion.